12 November 2021
403
0
5
4
3
2
1
(1 voice, on average: 5 out of 5)
The fact is that without seat belts, other safety systems do not work or are even dangerous. Imagine a traffic accident: two cars collide. The airbags and belt tensioners are deployed and the system automatically locks the wheels of the vehicles to prevent them from entering another lane. People come out of damaged cars shocked, possibly injured, but alive. And if such a collision had happened 50 years ago, everyone would have died.
But, if the seat belts are not fastened, many of these systems will be useless. In the event of an accident, the airbag will protect our head and chest only when we are wearing seat belts. Otherwise, the body moves too quickly towards the steering wheel and the airbag may not protect. Without much abuse, we can say that without seat belts, all safety in the car collapses like a house of cards.
In 2002, the New York Times published a posthumous article in honor of Niels Bohlin. Many kind words have been written about him. Among other things, the article cited Volvo's calculations, according to which about a million people worldwide have survived road accidents thanks to three-point seat belts.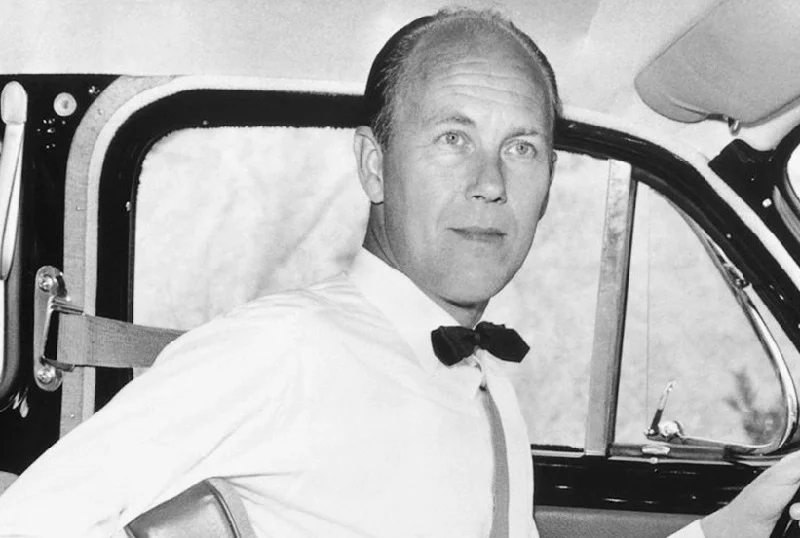 Niels Bohlin himself was inducted into the National Inventors Hall of Fame in Akron, Ohio. Until the end of his life, he fastened his seat belts and reminded his loved ones about it. Undoubtedly, seat belts were his life's work. A job that has saved over a million lives.
12 November 2021
403
5
4
3
2
1
(1 voice, on average: 5 out of 5)