In the 1950s, a relative of the then Volvo president Gunnar Engelau died in a car accident. This tragedy shocked him so much that he urgently ordered an increase in funding to improve the safety of cars produced by his company.
The Swedish engineer Niels Bohlin was hired to carry out this task. It was assumed that, since he designed a catapult seat for a jet fighter, he would definitely be able to come up with an effective security system for the car. And this is how he did it …
Young engineer Niels Bohlin joined Volvo in 1958. He has 16 years of experience with the aviation company SAAB, where he successfully developed a catapult seat mounted on a supersonic fighter jet. Of course, many people worked on this project, but it was he who led the work.
Once at Volvo, Bolin got to work very quickly. He immediately rejected the aviation concept in which belts have multiple attachment points. This is a very effective solution, but completely useless in cars. He believed that his invention should be as convenient as possible and be operated with one hand. The idea was innovative, because cars of that time if they had belts at all, were two-point, grabbed the belt, and fastened on the belly. Most car collisions have shown the ineffectiveness of such a solution.
The work progressed quickly. Already in 1959, the production model Volvo PV444 with three-point seat belts left the factory. They did not yet have an inertial mechanism that would automatically remove them, but in the automotive world of that time, they were already something completely new. At that time, seat belts were mainly used by racers, and even then not always. And in an ordinary home car, such a miracle. And something happened that always happens when people are faced with something new and unknown …
It would be wrong to write that everyone was criticizing the new idea. But the criticism was quite strong and audible. Today, decades later, one can recall the critical headlines or radio statements of the time. Some of them are: "Seat belts are a terrible idea", "Seat belts are uncomfortable and ineffective", "Seat belts are an attack on our freedom."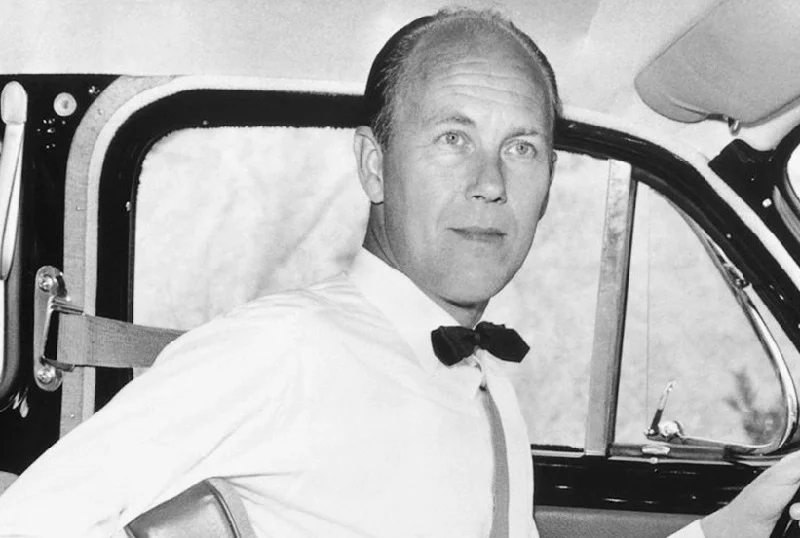 Nonetheless, Niels Bohlin continued his work as Volvo's head of safety and his seat belts took on a dizzying career. Despite obvious opposition from critics, other car companies became interested in the invention. Volvo, out of pure altruism, granted them patents free of charge. This further accelerated the popularization of such a solution.
And now, 10 years after the release of the world's first production car equipped with modern belts, they have become mandatory equipment for all cars made in the United States. In Volvo cars, they have ceased to be additional equipment and moved to the section of the standard option.