Review of American automotive designers. American cars have a long and rich history in the United States and around the world. The renowned power of these cars and the classic design are the pride of American companies that have made the history of the global automotive industry over the years.
Between 1896 and 1930, there were about 1,800 car brands on the American market, but few of them survived the fierce competition. In the subsequent period, only a few automobile factories opened in America, which are well known today. Also, pay attention to the article – The best brands of German cars.
NAMES AND LOGOS OF FAMOUS AMERICAN AUTOMOTIVE BRANDS
The largest auto factories in America contain General Motors, Ford, and Chrysler. All three of these companies are known for creating both budget, affordable cars and luxury cars.
Below we will tell you about the most famous modern car brands in America.
MOST POPULAR AUTOMOTIVE COMPANIES IN AMERICA
GENERAL MOTORS: CHEVROLET, BUICK, GMC AND CADILLAC
With over a century of history, GM is definitely one of the leading figures in the global automotive industry, with a global reach and factories all over the world.
Known mainly for the classic Buick and budget Chevrolet, GM also makes the renowned Camaro and the sporty Corvette.
CHEVROLET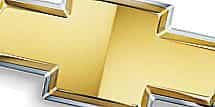 Production: 1911 – present
Headquarters: Detroit, Michigan
Founders: Louis Chevrolet, William S. Durant
An immensely popular Detroit-based automaker forged in 1910 when Swiss Louis Chevrolet teamed up with GM director William Durant to create what was called the American automotive dream.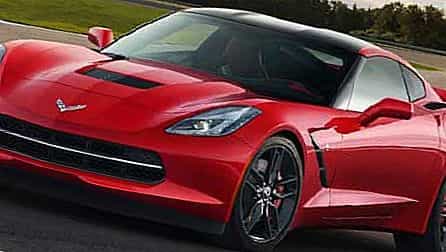 With more than 30 models, Chevrolet contributed more than $ 38 billion in revenue for the car manufacturer in the fourth quarter of 2014.
CADILLAC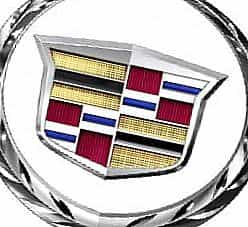 Production: August 22, 1902 – present
Headquarters: New York
Creators: William Murphy, Lamuel Bowen, Henry M. Leland
The Cadillac is undoubtedly one of the most widely known luxury cars. With a smaller lineup than Chevrolet, Cadillac accounted for 1.2% of sales in 2014. While in Europe it has to compete with brands such as Mercedes and Audi, Cadillac is growing in sales in Asia.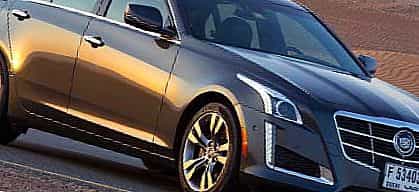 He also has his own factory in China. Later, Cadillac received new models with better looks and performance, such as the 2015 Cadillac Escalade, which increased sales.
BUICK
Production: May 13, 1903 – present
Headquarters: Detroit
Founder: David Dunbar Buick
Buick is best known for its exclusive models. The 2013 Buick Encore was hugely praised for its looks and colors. The era of sports cars began with him.
GMC
Production: 1901 present
Headquarters: Detroit
Founders: William S. Durant
GMC is a division of General Motors. Known for its affordability, GMC has taken its place in the top SUVs and crossovers.
FORD
Production: 1903 – present
Headquarters: Dearborn, Michigan, USA
Founder: Henry Ford
Founded by Henry Ford in the early twentieth century, this automobile company has played a significant role in the technological revolution and industrial automation – not only in the automotive industry but also in other industrial areas. Different cars were sold under the Ford brand – from more affordable to exclusive ones.
Ford is one of the best American car manufacturers and has proven it over time. The company has factories all over the world and is very popular nowadays. The US-based automaker covers a wide range of vehicles: sedans, crossovers, SUVs, trucks, vans, and even hybrid models.
In 2013, the Ford Focus became one of the best-selling small cars in the world, thanks to strong sales in China and other Asian countries. In the US, however, the same model is ranked fifth among the most popular small vehicles.
FORD LUXURY CARS: LINCOLN
The Ford Focus isn't the only model popular with car enthusiasts. In 2014, Lincoln showed sales growth of 21%.
With the Lincoln MKC slated for sales in China, the Lincoln MKZ sedan is definitely boosting its counterpart, Cadillac. Both vehicles are intended primarily for US sales.
LITTLE CARS FORD: MUSTANG
Fiercely competing with the Camaro, the Mustang arguably managed to outpace its sales in Europe in 2015. With the new 2015 Mustang, Ford hopes to stabilize sales. The main mission of this legendary pony remains the same as that of rivals in the league of powerful cars (Chevrolet Camaro and Dodge Challenger): to keep sales at a decent level. Given the low interest of modern motorists in what these vehicles have to offer, the company's efforts should be significant.
CHR YSLER
Production: 1925 – present
Headquarters: Auburn Hills, Michigan, USA
Founder: Walter Chrysler
The last of the top three, Chrysler remains one of the best cars in the United States by definition, despite being bought by Fiat.
Chrysler has undergone many modifications over its almost 100-year history. Before being acquired by Fiat S.p.An in May 2014, Chrysler went through a merger with Daimler-Benz in 2007 and a reorganization following bankruptcy following the 2009 crisis. The duo now functions as the Chrysler Group.
The acquisition has benefited the auto giant, with Chrysler Group sales up 20% in August 2014, while Ford and GM are failing to show the same stunning results. The main reason for this is Chrysler's massive evolution in the luxury sedan section: a lineup of some 300 models that are considered the finest budget sedans in the United States.
DODGE
Production: 1900 – present
Headquarters: Auburn Hills, Michigan, United States of America
Founders: John Dodge, Horace Dodge
Since its inception, the brand has remained one of the finest American car manufacturers. Of the 11 Dodge models, the most popular is the Charger and Challenger.
During its existence, Dodge launched and then closed 13 special models. Dodge specializes in the production of large vehicles, such as pickups and SUVs such as the Ram and Dodge Caravan, which have helped Chrysler increase sales.
JEEP
Production: 1941 – present
Headquarters: Toledo, Ohio
Parent company: Chrysler Group LCC
Another Chrysler brand that significantly contributes to the company's sales is the Jeep Grand Cherokee SUV. Its performance has earned it a place of honor among America's finest SUVs.
TESLA MOTORS
Production: 2004 – present
Headquarters: Altenburg, Thuringia, Germany
Founder: Roland Gumpert
Tesla Motors is a manufacturer that mainly specializes in the creation of electric vehicles. Despite the fact that this company is relatively young, it has potential and in the future may become one of the leaders of the global automotive industry. In addition to electrical machines and components, the company manufactures electrical charging stations. It is worth noting that Tesla Model S entered the list of the 10 most fashionable cars of 2016.
OTHER ACTIVE US AUTOMAKERS
AC PROPULSION
Production: 1992 – present
Headquarters: San Dimas, California, USA
Founders: Alan Cocconia Wally Rippel
AC Propulsion is an American automaker that mainly designs AC powertrain systems for electric vehicles. The main activity of the company is the creation of the most efficient electric vehicles. He even introduced three models of sports electric vehicles – Scion XB, eBox, and Propulsion Tzero.
AM GENERAL
Production: 1971 – present
Headquarters: South Bend, Indiana, USA
Marvin Company: American Motors Corporation
AM General is a heavy vehicle manufacturer. The company's products include military Hummer, vans, buses, and trolleybuses.
The company is mainly known for its commercial vehicles, but by creating a civilian analog of the Hummer SUV, the company earned
popularity among ordinary car enthusiasts.
DELOREAN
Production: 1975 – present
Headquarters: Detroit, Michigan, USA
Founder: John DeLorean
Many have already heard of this American car manufacturer. DeLorean has created one of the most beautiful and stylish cars in history, with gullwing doors opening upwards. This car has become, in a sense, the "protagonist" of the movie trilogy "Back to the Future".
The company made history with the only model that was sold worldwide. The company is currently selling used versions of its famous DMC-12 and its accessories.
POLARIS
Production: 1954 – present
Headquarters: Medina, Minnesota, USA
Founder: Edgar Hettin, Allen Hettin, David Johnson
Polaris is another car manufacturer that does not specialize in civilian vehicles. The company is popular mainly for its ATVs, scooters and snowmobiles. In simple terms, Polaris is known as an off-road vehicle manufacturer.
PANOZ LLC
Production: 1989 – present
Headquarters: Braselton, Georgia, USA
Founder: Dan Panoz
Panoz LLC is today one of the few American automobile companies making sports cars. Basically, these are beautiful and stylish roadsters. In addition to sports cars, the company also produces limited edition luxury models.
ZIMMER
Production: 1978-present
Headquarters: Syracuse, Maryland and Cambridge, New York
Founder: Paul Zimmer
Zimmer is a neoclassical automaker that creates incredibly stylish retro cars. The company gained a lot of popularity in the early years but went bankrupt in 1988. After that, in 1997, the rights of the company were sold to Art Zimmer and he still sells vintage cars.
CLOSED AMERICAN CAR COMPANIES
Here are some of the American companies that have failed to survive in the face of fierce competition. Nevertheless, these firms have made significant contributions to the development of the American auto industry.
AUSTIN CAR COMPANY
Production: 1929-1946
Headquarters: Butler, Pennsylvania
Parent company: Standard Steel Car Company
The American automobile company Austin Car Company sold roadsters and jeeps that were licensed by the British Austin Motor Company. The company was successful only in the early stages, but subsequently went bankrupt, after which it was bought by American Bantam.
APPERSON
Production: 1901-1926
Headquarters: Kokomo, Indiana
Founders: Edgar Apperson, Elmer Apperson, and Hines Apperson
Apperson is an American automobile company that was founded by three brothers. She was very popular during 1910 and introduced many vehicles with two horizontal engines, which was an innovation at the time. The company's first model was the Apperson Touring Car, which could carry 6 passengers and cost $ 6,000.
BAKER MOTOR VEHICLES
Production: 1899-1914
Headquarters: Cleveland, Ohio, USA
Founder / Parent Company: NA.
The Baker Motor Vehicle was making electric vehicles as early as 1899. And since 1903, the Baker Motor Vehicle has already supplied cars to the White House. However, the company proved to be uncompetitive and soon merged with the automaker, Rauch, and Long.
BIDDLE MOTOR CAR COMPANY
Production: 1915-1922.
Headquarters: Philadelphia, Pennsylvania
Founder: Ralston Biddle
The Biddle Motor Car Company was active in the early 20th century and specialized in the creation of retro cars. They were the first to produce cars with V-shaped radiators in the United States. But during the period of development of mass production, the company was unable to provide worthy competition and went bankrupt.
We have tried to make the most comprehensive list of American car brands. In addition, we have compiled company names and logos from all American car manufacturers. Still, we may be able to expand our list if you share what we might have missed. We are waiting for your comments.